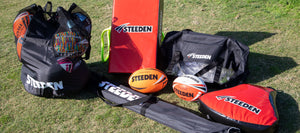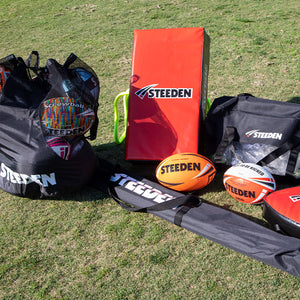 Established in Queensland in 1958, STEEDEN remains a proudly Australian owned iconic rugby league brand known globally for embracing tradition and innovation, and for consistent high performance. 
STEEDEN has a long and proud history with rugby league in Australia and is the official ball of the NRL, State of Origin, Women's State of Origin, QRL, NSWRL, NRL Touch, Kangaroos, Jillaroos, NZRL and Super League in the UK. 
STEEDEN is dedicated to producing the highest quality footballs, equipment and apparel, and is proud to be recognised as the number one rugby league brand in the world.