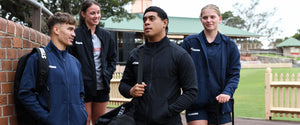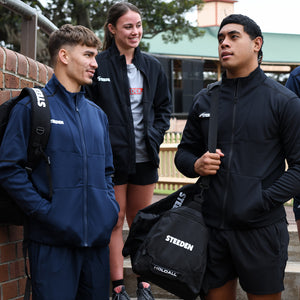 ICONIC. PROUDLY AUSTRALIAN. UNAPOLOGETICALLY TOUGH.
STEEDEN has been providing sport loving Aussies with on and off-field apparel since 1958.
64 years STEEDEN have played in the dirt, the heat, the cold. Our products have withstood being pushed, pulled, passed and kicked by elite athletes and local clubbies alike.
STEEDEN apparel is tough, comfortable and reliable.
It's high performance gear designed to last.
Click here to view our 2023 Stock Teamwear Catalogue.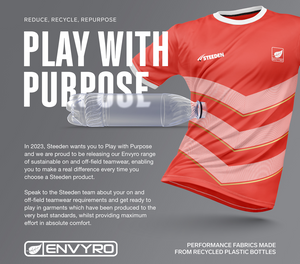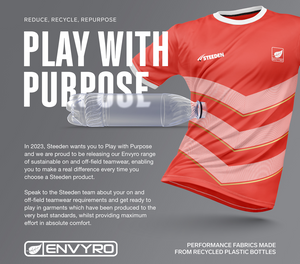 THE FULL STEEDEN EXPERIENCE
We take time to understand your needs, brand & heritage
STEEDEN has a long and proud history with rugby league in Australia and is the official ball of the NRL. State of Origin, Women's State of Origin, QRL, NSWRL, NRL Touch, Kangaroos, Jillaroos, NZRL and Super League in the UK.
As a brand we are committed to producing the highest quality Apparel, footballs and sporting equipment. and we're proud to be recognised as the number one rugby league brand in the world. Regardless of how hard you play, STEEDEN will have you playing with purpose in 2024.
STEEDEN's tried and tested apparel programs trusted around the globe
One of Australia's favorite sporting brand has built its reputation based around the on-time delivery of quality garments, designed by a team who specialise in producing garments made for this countries harsh and varying conditions.
Here at STEEDEN, we care about the environment. This year the team are proud to introduce a range of sustainable fabrics and products which will enable us to remove hundreds of thousands of single use plastic bottles from waterways and the environment every year.
Ask your STEEDEN Account Manager about ENVYRO. ENVYRO is the ultimate goal as STEEDEN continues to work towards a sustainable future.
Build your organisations revenue with STEEDEN's e-commerce offering
Looking for an e-commerce platform?
Talk to STEEDEN about creating a dedicated store for your Club. Promote your products and special range inclusions in a professional manner, without the risk of ordering minimum quantities. Team stores are a great way to build club revenue and promote your merchandise to an already engaged fan base.
APPAREL PARTNER TESTIMONIALS
★★★★★

"The Wests Tigers have been impressed with the attitude Steeden has shown towards the club after beginning a professional relationship in 2020. 

Steeden have continued to be innovative, flexible and willing to resolve any issues in a timely manner even throughout the ongoing COVID-19 pandemic. 

The quality of Steeden products have been well received by both our football department including players and coaching staff, as well as our retail customers. 

We would highly recommend Steeden to any business looking for a professional and well-run apparel partner."

Wests Tigers

Apparel Partner